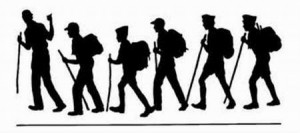 Adrasan – Gelidonya Lighthouse Walk
If you like waling in your holiday and join challenging tracks, we recommend the Adrasan – Gelidonya Lighthouse walk.
You can go to the starting point of this walking route that is completely a footpath by car only. Before you start, we recommend that you take the necessary water and snacks and medication in case of health problems. The reason is that there is a rather challenging and long route for about 7 – 8 hours.
After the 13 km demanding route you climb up a steep track following the signs behind the lighthouse. This track lasts for 1.5 hours and you reach a hill. From here you pass a rock along a path to the right. This path to the pine forest takes to open land. After this land there is a second challenging rocky climb. Following the climb you reach an erosion area and you should be careful not to lose the signs because of the broken trees. After passing the erosion area, which is almos tthe end of your trip, you will see a big rock and the path near it. After following the pathway you come to a valley. This valley will show you the view of the Adrasan bay. After a short view, you can start climbing down to Adrasan from the challenging and long route. After a short while you will see a deserted camel and horse farm. At the end of this farm there is a fountain and a tractor path next to it. This path will take you to the Adrasan bay in half an hour.
Adrasan Lighthouse Walk
At the Adrasan Lighthouse walk starting from the right of the Adrasan bay you have to options.
At the first option you take an unpaved road that you can finish in a shorter time. At the second option you can go from the foot path. You can walk on this route in every season and finish it in 2 hours 50 minutes, joining a half-day activity.